Jigs and More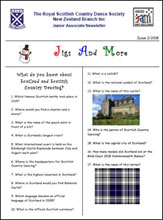 This is the newsletter for JAMs in NZ Branch.
It is sent direct to all JAMs and Friends of JAMs
by email or post.
All issues, apart from the latest one, are available for viewing from the list below.
The editor would love to have your contributions
for the next issue.
Just send your ideas, comments and articles to Emily